Doncaster Chamber Responds to Jeremy Hunt's Long Term Plan for the Economy
Doncaster Chamber Responds to Jeremy Hunt's Long Term Plan for the Economy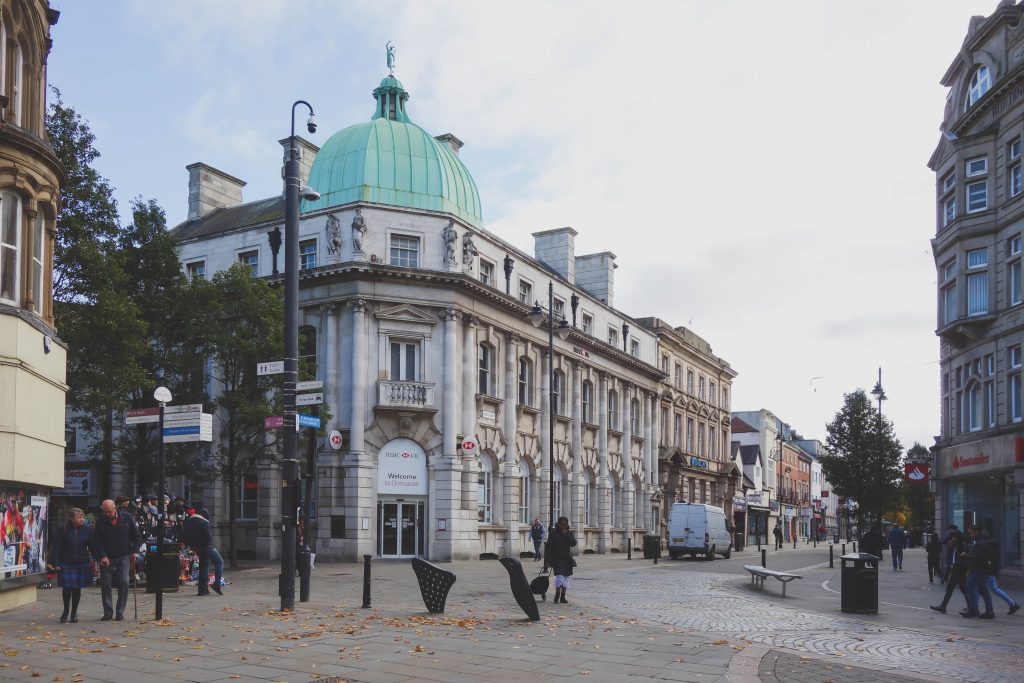 In response to today's speech from the Chancellor of the Exchequer, Doncaster Chamber is urging the government not to lose sight of what really matters to local businesses.
Ahead of his Spring Budget in March, Jeremy Hunt gave a speech this morning in which he set out the conservative party's long-term plan for the economy. With an emphasis on how growth can be achieved in various key sectors — ones that will "shape and define [the] century" — the chancellor outlined his goal for Britain to be one of the most prosperous countries in all of Europe.
In particular, he singled out the Digital, Life Sciences, Green Energy and Advanced Manufacturing industries, forecasting that the UK could become "the world's next Silicon Valley" if these businesses are encouraged to innovate and take risks.
While specific details about policies and measures will not be communicated until the Chancellor's next official statement, Jeremy Hunt did reference the broader pillars that will be underpinning his plan. Dubbed "the four Es" of economic growth", these are Enterprise, Education, Employment and Everywhere (the latter referencing how economic benefits must be felt across the entirety of the UK and not just in the South).
Reflecting on the content of this speech and what it means for local businesses, Dan Fell, Chief Exec of Doncaster Chamber, said: "Some of the sentiments outlined by the Chancellor are admirable. It was a refreshingly upbeat vision for the future and one that shows that the Government at least understands there is a an urgent need to restore business confidence across the country.
"Given a recent predilection for short-term projects and competitive funding bids, it was reassuring to see that the government is planning ahead, thinking strategically and keenly aware of the need to tackle fundamental challenges such as productivity and innovation.
"However, there are still areas where we need greater clarity and more urgent intervention if business confidence is to be restored in the short-term. After all, having a long-term plan is all well and good, but many businesses are struggling right now.
"Firms are currently beset by the combined pressures of inflation, skyrocketing energy prices, recruitment difficulties and skills shortages and these all need to be addressed if we are to ever arrive at the bright future Jeremy Hunt envisions. The government is going to be judged by its actions and not by the warm words of today's speech, no matter how encouraging they may be on the surface.
"That said, it was heartening to see the Chancellor reaffirm that the HS2 line will be going all the way to London. This is sure to be welcome news for those rail engineering businesses in Doncaster that are involved within the HS2 supply chain and who have the potential to work on the project.
"Unfortunately, this welcome moment of clarity contrasts with the ambiguity that characterises many other aspects of our nation's rail infrastructure, including Northern Powerhouse Rail, Great British Railways (GBR) and countless other smaller upgrades that need to be made. We need assurances about those projects as well, and we need them at pace. If Government wants businesses to innovate and take risks, it must create a business environment that is conducive to this; upgrading our Victorian rail infrastructure would be a great place to start.
"Finally, those key sectors that the Chancellor focussed on in his speech are going to be integral to our future. No one can deny that digital, green energy, life sciences and advanced manufacturing are going to play a significant role in the economy going forward, yet it's vital that we don't fall into the trap of 'picking winners' at the expense of creating an overarching business environment in which all sectors can thrive.
"We want to see a future where no viable businesses get left behind and where the government offers all areas of the UK support in terms of skills, energy and infrastructure that is fit-for-purpose. On that note —  and in reference to the Chancellor's "Everywhere" pillar — we are calling for places across the country to have fully developed powers, so that local authorities can do what needs to be done in order to retain talent and stop young people from leaving in search of opportunities elsewhere.
"There was some laudable content in the Chancellor's speech but there many outstanding issues to be addressed if the government is to regain the trust of business communities and convince them that it is serious about achieving economic growth and delivering a prosperous future for all of the UK."